5 tags
Amor é um fogo que arde sem se ver; É ferida que dói, e não se sente; É um contentamento descontente; É dor que desatina sem doer.   É um não querer mais que bem querer; É um andar solitário entre a gente; É nunca contentar-se e contente; É um cuidar que ganha em se perder;   É querer estar preso por vontade; É servir a quem vence, o vencedor; É ter com quem nos mata, lealdade.   Mas...
If Only
Ian Wyndham: I Love you.
Samantha Andrews: Ooh I Love you too.
Ian Wyndham: I wanna tell you why I love you.
Samantha Andrews: It's... It's raining, you know that right.
Ian Wyndham: I have to tell you this and you need to hear it. I loved you since I met you, but I wouldn't allow myself to truly feel it until today. I was always thinking ahead, making decisions soaked with fear... Today, because of you... what I learned from you; every choice I made was different and my life has completely changed... and I've learned that if you do that, then you're living your life fully... it doesn't matter if you have five minutes or fifty years. Samantha if not for today, if not for you I would never have known love at all... So thank you for being the person who taught me to love... and to be love.
Samantha Andrews: I don't know what to say.
Ian Wyndham: You don't have to say anything... I just wanted to tell you.
9 tags
5 tags
"I guess we are who we are for a lot of reasons. And maybe we'll never know..."
– Stephen Chbosky.   Charlie - The Perks of Being a Wallflower
4 tags
"I don't want my pain erased. As wretched as it is, I need my pain. It makes me..."
– Grumpy - Once Upon a Time S01E10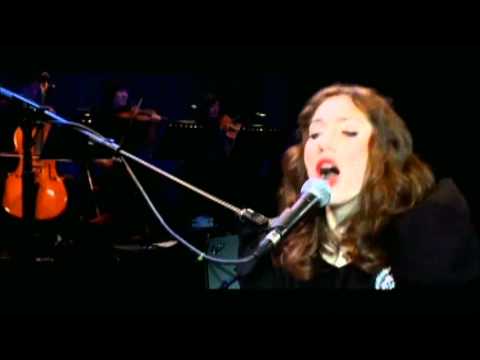 "Às vezes é preciso dormir, dormir muito. Não pra fugir, mas pra descansar a alma..."
– Marla de Queiroz
5 tags
"We were like strangers who knew each other very well."
– Big Fish
"Era o olhar de um homem louco, que sabe que é louco, aceita sua loucura e se..."
– O Heroi Perdido
"The funny thing about arguing that same-sex couples will damage the lives of the..."
– via TheLWire (via bilvum)
"Penso, logo escrevo"? Escrevo e logo escondo.
3 tags
1 tag
"Where are you going?" "With luck, forward."
– Ratatouille
5 tags
"When he plays all the flowers swap colors and years and decades and centuries..."
– Jandy Nelson "The Sky is Everywhere"
nowwhat-eric: I have no hate towards Selena Gomez, but casting her as the role of Lennie in the sky is everywhere was obviously an idea that had no real thought put into it.
6 tags
4 tags
"E existem aquelas pessoas, que por mais distantes que estejam, ainda continuam..."
– Caio Fernando Abreu (via pequenacolombina)
"Aliás, a vida é assim: arde, depois passa. Que pena. A gente acha que não vai..."
– Caio Fernando Abreu  (via futura-esposa)
""
– Realmente achaste que sairia intacta daquilo que todos padecem? Em todo prazer está contido um sofrimento.
6 tags
3 tags
"Muito engraçado. Continuai a zombar das minhas cicatrizes, que num instante vos..."
– Anne Fortier
"Só eu sei o quanto é difícil aceitar. Eu já tentei, mas não consigo acreditar..."
– Hateen, Minha Melhor Invenção
4 tags
Acontece que, no final das contas, a esperança não é a última que morre, mas sim aqueles que dependem da esperança dos outros…
"Dear my mother, I almost got lost too, didn't I? But the pure love you..."
– Lost and Delirious